Jazz Bridge Presents
Michael Pedicin Jr. at Hawthorne Park at Hawthorne Park
When
Thu, August 17, 2017
7:00 pm
Musicians
About
Jazz Bridge is delighted to host The Michael Pedicin Group at their Summer Concert Series, "Jazz in Hawthorne Park" located in the park at 12th & Catherine Streets, Phila., PA on Thursday, August 17 from 7 to 8:30 p.m. These concerts are FREE and lawn chairs, beach chairs, picnic baskets and some friends are welcome to have a great time. Rain date is August 24.
This concert is funded by The Silk Companies and the Fairmount Park Conservancy.
The Jazz Bridge Project is an award winning non-profit 501 (c)(3) organization dedicated to assisting jazz and blues musicians in the Philadelphia area in their time of crisis...
Jim Miller uploaded this event on August 2, 2017
Michael Pedicin
Ballads... Searching For Peace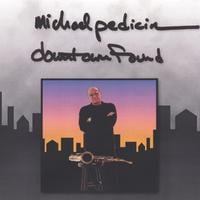 Michael Pedicin
Downtown Found

Michael Pedicin
Everything Starts Now...

Self Produced
2017
buy
Self Produced
2013
buy
Jazz Hut Records
2012
buy
Self Produced
2011
buy
Self Produced
2007
buy
Self Produced
1996
buy